UNEVEN PAINT CAN NEGATIVELY AFFECT BALL PERFORMANCE
As seen above, unevenly applied paint is visible under black light. This poorly applied paint creates heavy spots that may negatively impact ball performance, including ball trajectory and distance.
Staff Model
Staff Model is a true Tour-caliber, 4-piece urethane golf ball that delivers unmatched precision, speed and consistency. Since uneven paint can adversely affect performance, Staff Model is painted using a finely controlled application process that ensures every urethane ball leaves the factory with a nearly flawless finish. This means you can trust that Staff Model will always go where you need it to go. This is pure precision.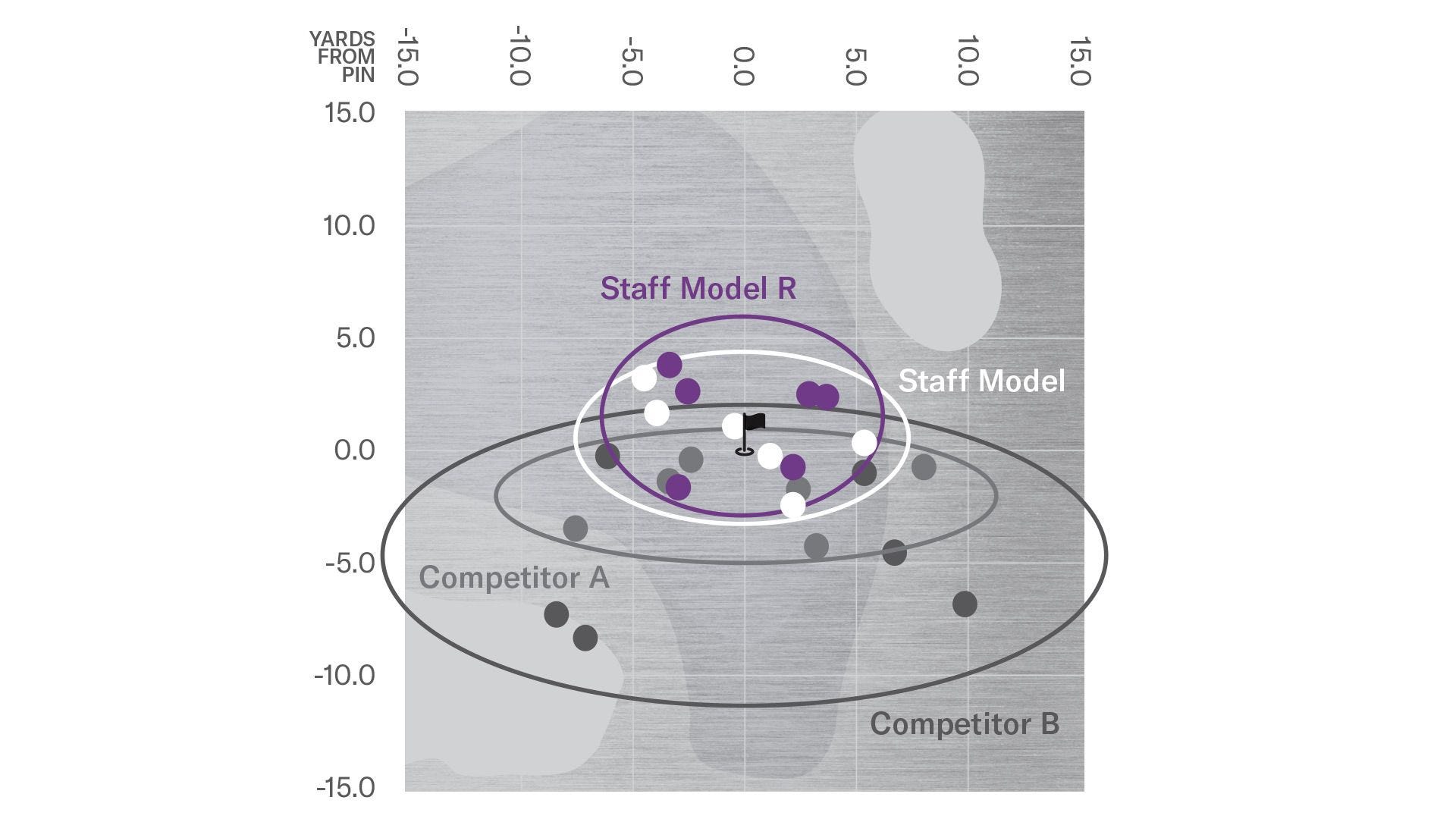 EVENLY APPLIED PAINT IMPROVES PERFORMANCE AND ENHANCES ACCURACY
The chart above illustrates how a poorly painted urethane ball can be negatively affect during flight, causing up to 10 yards of dispersion. This means your precisely struck ball may not perform precisely. To address these negative effects and improve performance, we've implemented a finely controlled paint application process for consistent performance and supreme shot-making confidence.
V-COR ADVANCED PERFORMANCE
A unique core composition magnifies energy to generate maximum velocity off the club face for greater distance performance.
4-LAYER SPIN & CONTROL
More layers. Higher spin. Better control. Unmatched distance and shot-shaping off the tee. Tour-level workability on the fairways. Predictable stability on approach shots and exceptional control around the green.
3SIX2 SEAMLESS URETHANE COVER
Our seamless 362-dimple pattern smooths airflow around the ball for a lower ball trajectory and maximum distance performance.